Free Estimates
One-Year Parts and Labor Warranty
(208) 510-5657
Clearing Out Clogged Drains and Sewer Lines
Pristine Plumbing and Construction is equipped for efficient sewer and drain cleaning. Our plumbers will locate the clog in any drain or your main sewer line and get it cleared, so your drain system is flowing normally again. We treat your home with the care it deserves by using drop cloths and wearing shoe covers to keep your house neat and clean.
Give us a call today at (208) 510-5657 for more information about our sewer or drain cleaning services. Emergency and after-hours services are available.

"Kyle and his team came out after I was having some water heater issues and I couldn't be happier with the quality of work that was provided. They were prompt, honest, and well priced. After not having hot water for a couple of days they got the issues sorted out and had hot water coming out of my showers by the end of their first visit. I will be using pristine plumbing for any of my plumbing needs in the future."
– Steven S via Google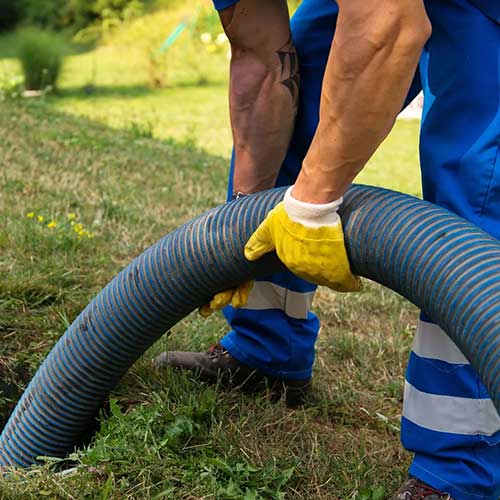 Common Causes of Drain and Sewer Line Clogs
The drains in your home carry wastewater from each plumbing fixture and appliance. The drain system empties into the main sewer line, which carries the wastewater to the street where it meets up with the municipal sewer system. The drains can gradually become clogged with a buildup of a wide variety of debris.
Drain clogs are often caused by:
Build-up of mineral deposits inside the pipe
Cosmetics and beauty products
Flushing things that shouldn't be flushed
Food scraps
Hair
Oil and grease
Small items dropped down the drain
Soap scum
Tree roots growing into a sewer line
Some Signs of a Clog in Your Sewer Line
A clog can form anywhere in the drain or sewer line. Generally, clogs form slowly as debris builds up inside the drainpipe. This will cause the water to drain slower than normal until it eventually gets big enough to completely clog the drain. If you have trouble with a single drain, the clog is probably in that drain. When all your drains are affected, the clog is most likely in the main sewer line.
A clog in the main sewer line will cause signs such as:
Clogs in multiple drains
Gurgling sounds in toilets
Puddles in the yard
Recurring clogs
Sewage odors
Slow drains throughout the house
Wastewater backing up into the house
Drain and sewer line clogs only get bigger with time. If you have a problem with one or more drains, it is important to call Pristine Plumbing and Construction for sewer and drain cleaning as soon as possible to prevent an even larger and more difficult problem. Our professional plumbers are best equipped to clear the clog using methods that are effective and safe for your plumbing.
In addition to clearing the clog in your drain or sewer line, we can provide valuable advice for preventing future clogs. Be mindful of what is being put down the drains and take steps to minimize the amount of debris in the drainpipe. You can use hair strainers in tubs and showers to prevent hair clogs and avoid putting grease, fats, or oil down the kitchen drain.
Fill out our easy online form to request our services. Keep it clean – call Pristine!
Call for Help With Your Drain or Sewer Clog
At Pristine Plumbing and Construction, we offer efficient sewer and drain cleaning to eliminate even the toughest clogs. We can solve anything from a clog in the toilet to tree roots growing into the sewer line. In addition, we can provide drain cleaning on a regular basis as preventative maintenance for troublesome drains. Get in touch with us right away for a free estimate on our efficient drain and sewer cleaning in Nampa, ID.